Links you might like...

(off-site links will open in a new browser window)




Vipassana Meditation -- http://www.dhamma.org
The technique of Vipassana Meditation is a simple, practical way to achieve real peace of mind and lead a happy, useful life.
Vipassana means "to see things as they really, are";
and is a logical process of mental purification through self-observation.
Vipassana is one of India's most ancient meditation techniques. it was rediscovered 2500 years ago by
Gotama the Buddha, and is the essence of what he practiced and taught
during his forty-five years of teaching.
In our time, Vipassana has been reintroduced to India, as well as to people from more than eighty other
countries, by Mr. U. S.N. Goenka.



Independent Meditation Center Guide-- http://www.gosit.org/


Are you considering a retreat at a meditation Center? Would it be helpful to read what others have experienced?
That is what this site is all about...sharing experiences. One can search for meditation centers by using the "Find Center" link.
The listing is mostly of more than 20 different traditions of Buddhist centers all over the world;
however there is also a nice list of non-sectarian meditation centers.
There is also a helpful list of recommended books on meditation.



Ammachi -- http://www.ammachi.org
Mata Amritanandamayi is an embodiment of unconditional love, devoted to the service of all humanity.
So open is she, so approachable and accessible,
that people have come to realize in her that archetypal, universal 'Mother-Love',
at once personal yet boundless like a vast ocean, beating softly on the shores of troubled minds and searching hearts.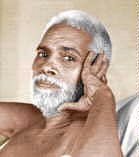 Ramana Maharshi -- http://www.ramana-maharshi.org/
Every living being longs always to be happy, untainted by sorrow; and everyone has the
greatest love for himself, which is solely due to the fact that happiness is his real nature.
Hence, in order to realize that inherent and untainted happiness, which indeed he daily
experiences when the mind is subdued in deep sleep, it is essential that he should know himself.
For obtaining such knowledge the enquiry 'Who am I?' in quest of the Self is the best means.

Shree Maa's Ashram is as big as your heart.
Along with Swami Satyananda Saraswati, Shree Maa teaches the meaning and method of worship.
Their basic teaching is that every home is a temple, and all of the occupants within are the priests...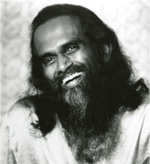 Shri Yogi Hari - http://www.yogihari.com

Sampoornayoga, Yoga Teacher training, and Nada Productions

Shri Yogi Hari's Ashram is a 7 1/2 acre of lush tropical paradise
conveniently located between Miami and Fort Lauderdale.
This is truly an oasis for spiritual aspirants who want to retreat from the stressful and hectic world.
With a vision of Peace and Universal Love,
a thorough understanding of the principles of the Ancient System of Yoga
will lead the aspirant to the attainment of Health and Wisdom.
A complete Yoga for your whole family.


A very comprehesive spiritual directory and encyclopedia on so many aspects of Yoga, Tantra & Meditation.
Well worth a visit to this site .. lots of things to read about here.


A very large alternative Health and Spiritual Directory, listing over 80,000 sites.
Produced by devotess of Sri Chinmoy


Transcendence Design -- http://www.meditationhq.com

Here at Meditation HQ we believe we've put together the best and biggest meditation directory
and meditation resource site on the Internet.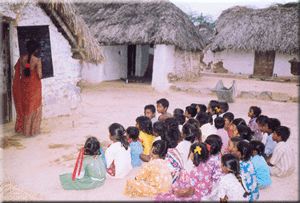 Society for Poor People's Development (S.P.P.D.)

http://www.sppdonline.org/

S.P.P.D. is dedicated specifically in service to the education, development and uplift of village women and children;
and thereby, all village people.
In essence, they serve the health, education and well-being of all people,
for by serving the women and children, they serve all humanity.

Visitors are always welcome, as are donations which genuinely serve their focus on uplift,
as well as the "troubled-family" children they often support at the center.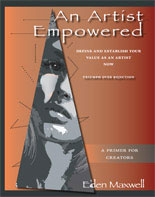 http://www.edensart.com

The question is not why are we here; the question is why are you here.
You can't outsource your soul work.
Eden's new book--An Artist Empowered--is now available.

"An Artist Empowered"
is an intriguing book that uses real-life anecdotes, thought-provoking reflections,
and humorous insights to explore how to create and lead a life worth living.
http://www.edensart.com/mainpages/empowered_book.htm

Transcendence Design -- http://www.transcendencedesign.com

Expert Vastu consultations with the author of "Vastu: Transcendental Home Design in Harmony with Nature";
Fine Art Studio - transcendental abstract art, imaginary landscapes, sacred archetypal symbolism; and,
Vastu products,
yantras,
and other conscious natural & organic lifestyle products for inner and outer beauty and serenity.



http://www.thecrystaldragon.com
A wonderful collection of spiritual art, jewelry, and tools
handcrafted by many different people. Located in Madrid, NM


India Holiday Home


to serve your desires, needs and wishes for a wonderful vacation, unforgettable travel, vast variety of touring,
awesome trekking, excitement packed adventure, an exquisite honeymoon,
a truly meaningful religious pilgrimage ... and so much more in India.

Char Dham Yatra is one specialty that everyone can enjoy very nicely.
This is a pilgrimage to the four holy places high in the Himalayas:
Yamnotri, Gangotri, Badrinath and Kedarnath.

My dear friend Amit Bajaj leads most of these tours himself.
He is a very gentle, pure and precious soul
who is also of great help to myself with the works of the Samadhi Hermitage in India.
Of course, I recommend him highly for any help you may need.
»»»»»»»»»»»»»»»»»»»»»»»»»»»»»»»»»»»»»»»»»»»»»»»»»»»»»»»»»»»»»»»»»»»»»»»»»»»»»
Office : Darshan Niwas , Holi Chowk, Kankhal - 249408, Haridwar, Uttrakhand. India.
Phone : ( 91 ) - (1334 ) - 246280, Mobile + ( 91 ) - 94120 - 72802
E- Mail : amitbajaj13@hotmail.com ; amit_bajaj13@rediffmail.com
Web Site :

http://www.indiaholidayhome.com




»»»»»»»»»»»»»»»»»»»»»»»»»»»»»»»»»»»»»»»»»»»»»»»»»»»»»»»»»»»»»»»»»»»»»»»»»»»»»»