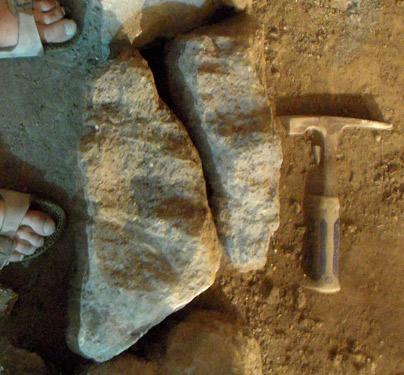 Nice Fit, eh?
Two stones back to back for a two sided wall. Next row above had another piece, same shape and size.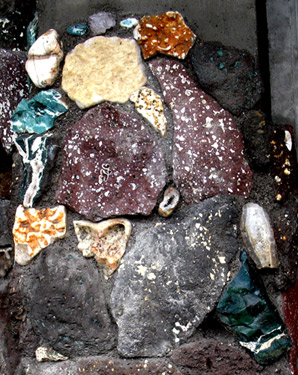 "Green Eyes"
Notice the pair of eyes at top .. two chips of opposite colors, from the bigger green stones in the picture.
That's an Amethyst crystal cluster between the eyes.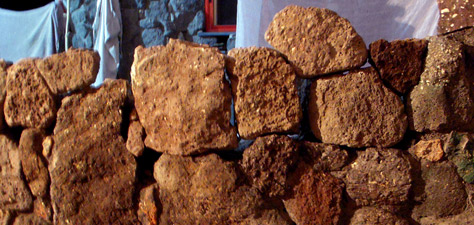 A stone layout before cement work;
there is a layout on the backside also.